7 Valleys' Run 2014: New time limits
---
Wed, 22/01/2014 - 14:48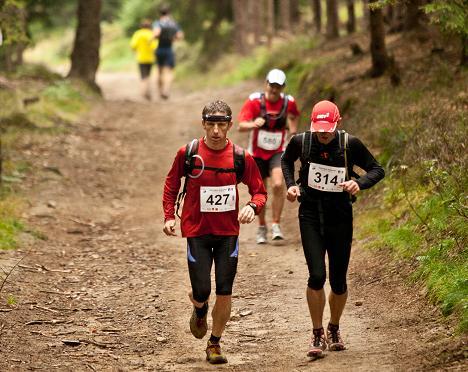 Considering the opinions and requests from over 600 participants of the 7 Valleys Run 2013 the organizers of the Running Festival have decided to introduce new time limits on the finish line during the Ultramarathon this year. The start of the Ultramarathon has also been changed.
New time limit for 100 km 7 Valleys Run is 17 hours.
The time limits on the particular Ultramarathon distances and control points have been also extended:
- Rytro: 5,5 hour
- Piwniczna: 10,5 hour
- Wierchomla: 13 hour
- Bacówka nad Wierchomlą: 15 hour
Due to the change of the limits, the start of the 7 Valleys' Run in 2014 will begin at 3:00 pm.
The time limits will be milder in the parallel 36 km and 66 km runs (the finishing line in Piwniczna Zdroj), which in 2013 brought together as large crowd as the supporters of the 7 Valleys run. The participants of the  shorter run will have a limit of 7 hours, for long distance runners the limit will be 13 hours longer. Racing will begin at 3:10 pm and 3:20 pm respectively. 
We invite to the 7 Valleys' run the most persistent ultramarathon runners  from Poland and abroad. As before -the runwill be the elimination of the world's most famous ultramarathon Ultra-Trail du Mont-Blanc. By reaching the limit at the finish line in Krynica-Zdroj, you can also get 3 points qualifiers for UTMB.
See also:
---